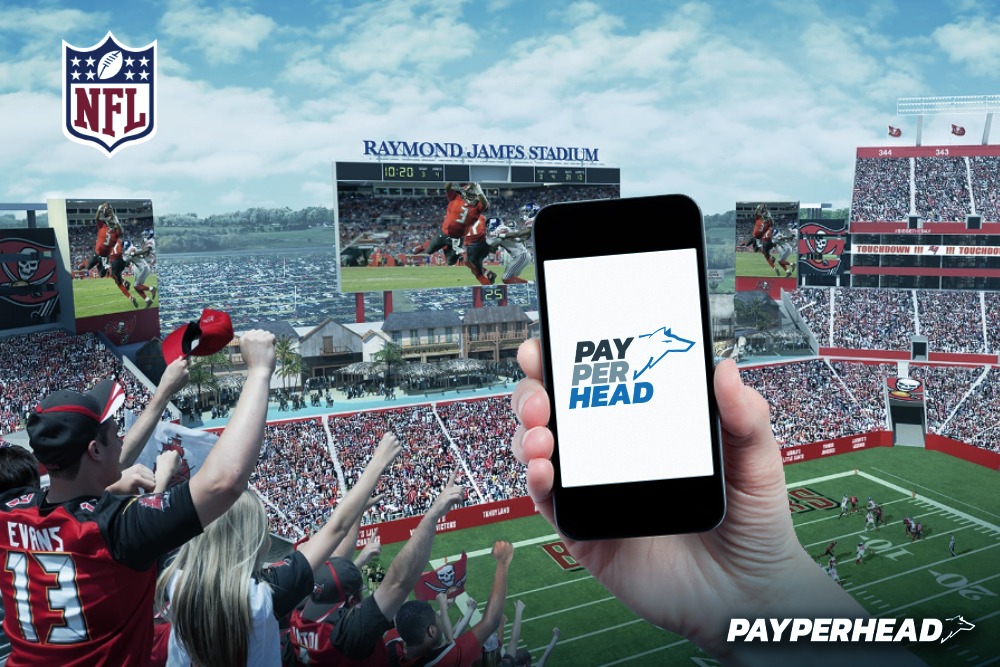 Running a successful sports-based gambling website requires more than just offering bets on football. But make no mistake, if you want to call yourself an American bookie, you must offer NFL bets. The best way to make money from NFL betting is by providing top sports betting software.
As the National Football League heads into their final month of the 2020 regular season, most sportsbook operators couldn't be happier. The NFL has produced, like it does every year, the most revenue for every book in North America.
The revenue includes both individual games and future prop bets like who will win Super Bowl LV, who will be this season's NFL MVP, and which teams will win both the NFC and AFC Conferences. The National Football League is the sportsbook betting king. Some bookmakers are so beholden to the NFL they make almost all their profit during the professional football league season.
Even if a bookie's clients primarily wager on basketball or baseball, they must still offer pro football betting options. Most new clients will want to place bets on the NFL.
If a bookmaker wishes to grow their business, the bookie must concentrate on the National Football League. With that in mind, let's dig deep into the software that per head agents require to run a successful pph sportsbook.
Sports Betting Software, yes, but also an in-game betting platform and layoff account
A sportsbook betting platform is necessary. But it's not the only thing successful NFL American bookies require. Agents must also offer a viable in-game sports betting software platform, allowing players to make bets while a football game is in progress.
Sportsbook
Your sportsbook provides essential gambling website options. Players can wager on every NFL game in your sportsbook. That includes making bets on futures, like which team will win the Super Bowl.
Other bets players can make are on the moneyline, against the spread, or over/under totals. Below, we take a closer look at each.
Moneyline – This wager is for a team to win

straight up

. If a player likes the Cowboys to beat the Ravens but doesn't want to give up or accept points, the player will bet the Cowboys on the moneyline.
Against the spread – The most popular football wagers, ATS bets, place a handicap on the favored team. For example, let's say the 49ers are vastly superior to the Rams. The 49ers may offer -6 at -110. Any player who wishes to bet on the 49ers to beat the Rams must

lay

6 points, meaning the 49ers must beat the Rams by at least 7 points for the player to win his or her bet. The -110 says you, the bookie, make a 10% fee on every $100 wagered.
The layoff account works like your sports betting software platform. It helps bookies manage bet risk. You can use the Instant Action Ticker to know when a player has made a risky bet. Then, you can lay off some of that risk in your layoff account.
Live sports betting software platform
The live betting platform allows players to make bets in-game or while the game occurs. Those bets can be on totals for quarters, halves, or the game, on the moneyline, or against the spread.
Live betting has become one of the most important revenue streams for every gambling business owner. The more live bets a bookie can offer on NFL games, the better. Primetime contests like the NFL Monday Night and NFL Sunday Night games are especially capable of attracting live betting action.
Upgrade to Live+ to boost in-game wagering
Payperhead.com offers a Standard Live platform that provides more wagering opportunities on more sports leagues than any other pay per head company in the industry. But if you want to run a white label sportsbook, you should consider upgrading from Standard Live to Live+.
With Live+, bookmakers can offer two in-game betting platform add-ons that should keep players wagering with them. The first is a game tracker that provides instant information NFL bettors use to determine what live bets to make. The second is video streams.
Players can log onto their accounts through your sports betting software and get statistical information while also watching the game. The longer players spend on your betting platforms, the more they're likely to bet.
Take advantage of the PayPerHead $3 per head up to Super Bowl LV promo
To ring in the New Year, celebrate the end of the NFL Regular Season and the start of the NFL Playoffs, we're offering our top-class sports betting software for $3 per head from now until Super Bowl LV on February 7.
Bookies have the option of upgrading to our prime platforms. In addition to Live+, we also offer Premium Casino and Premium Live Dealer betting platforms. By adding the best prime sportsbook software on the planet, bookies can ensure profit before, during, and after Super Bowl LV.
Not only that, but bookmakers must never worry about meeting a player in person again. The Agent Payment Solution allows for online payments and collections. It's a great deal. The quicker you sign-up, the sooner you can start using our sports betting software for $3 per head, and you can use it to Super Bowl LV.