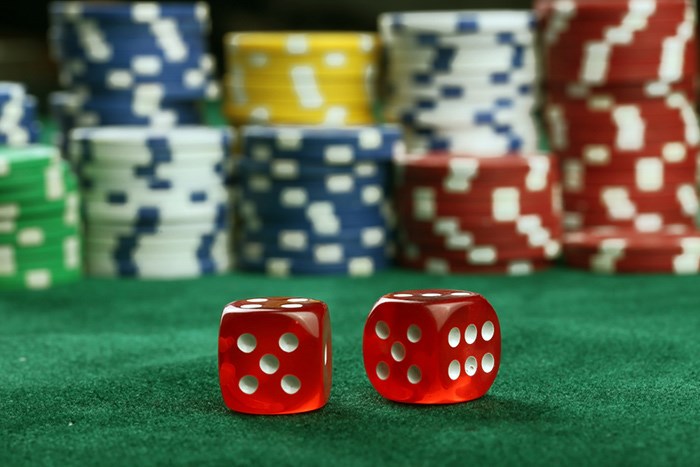 For the past few months, British Columbians have cursed their luck at various times and for different reasons.
The COVID-19 pandemic continues, and we are now in a period of semi-lockdown after an increase in the number of positive tests. Maybe the candidate you voted for in the provincial election failed to earn a seat in the Legislative Assembly. Perhaps you are disappointed with the absence, or performance, of your favourite sports team.
Last year, Research Co. and Glacier Media studied the behaviour of British Columbians on issues related to gambling. Our follow-up in 2020 shows that lottery ticket buyers appear to have become more genuine about their chances of winning, and that the pandemic has had an effect on other gambling activities that require a personal presence.
The proportion of British Columbians who did not partake in a single gambling activity last year stands at 25 per cent, up three points since 2019. The number of residents who bought a lottery ticket over the past year held steady at 58 per cent. Three in four residents aged 55 and over (76 per cent) participated in what continues to be the most popular form of gambling in the province, along with 58 per cent of those aged 35 to 54 and 35 per cent of those aged 18 to 34.
It appears that reality has set in for some lottery ticket buyers, with 51 per cent saying that they do not expect to win any prize – up from 41 per cent last year. More than half of those who purchased a lottery ticket in British Columbia did so for fun, with no unyielding desire for earnings.
This still leaves three in 10 lotto players (31 per cent) who believe they will win a small prize, including 37 per cent of women and 46 per cent of those in the Fraser Valley. In addition, almost one in five (18 per cent) expect to win a big prize – a proportion that jumps to 27 per cent in northern B.C. and 20 per cent among those aged 35 to 54.
Lottery ticket buyers who voted for the BC Greens in last month's provincial election are more sensible about their own odds of striking it big (just 13 per cent) than those who voted for the BC New Democratic Party (NDP) (17 per cent) or the BC Liberals (21 per cent).
The second most popular game in the province is "Scratch & Win," with 45 per cent of British Columbians buying one of these tickets over the past 12 months. Residents of Vancouver Island are the biggest fans of this form of gambling (54 per cent), while Metro Vancouverites are the least likely to participate (43 per cent).
Casinos have been closed for most of 2020 due to the pandemic, but they have been in the news recently on account of the Commission of Inquiry into Money Laundering. While more than a third of British Columbians (36 per cent) attended a casino when we asked in 2019, the proportion has dropped to 20 per cent in 2020.
The perceptions of British Columbians on the existence of casinos may be going through a shift, with 56 per cent saying they bring tourism dollars and create jobs (down five points since 2019), and 31 per cent considering that they increase gambling addiction and lead to more crime and traffic (up four points).
We could assume that the temporary closure of casinos would lead players to seek other ways to gamble, but the fluctuation is not particularly noteworthy on other activities. Visits to PlayNow.com, for instance, are up from 19 per cent in 2019 to 22 per cent in 2020. Men are significantly more likely to be relying on this online platform (27 per cent) than women (18 per cent).
When it comes to other opportunities to gamble, the numbers are lower than what we found last year. Online poker or card players fell from 12 to nine per cent in British Columbia, although these games are more attractive for British Columbians aged 18 to 34 (14 per cent).
Back in September, when we studied the effect of the pandemic on professional sports in North America, we discovered a slight drop in the number of participants in pools or fantasy leagues in Canada and the United States. The behaviour in British Columbia is similar: only eight per cent of the province's residents bet on a sporting event with a friend or relative over the past 12 months (down two points since 2019), just seven per cent wagered on a sporting event through SportsAction (also down two points) and four per cent gambled on a horse race (down one point).
Finally, there is some consistency on the sociological aspects we track every year. More than four in five British Columbians (86 per cent, down two points since 2019) think people would continue to gamble even if it were made illegal. Most (71 per cent, up four points) think it is the right of the individual to gamble, regardless of the consequences. And almost two thirds (64 per cent, down three points) think the government should do more to deal with the negative effects of gambling.
– Mario Canseco is president of Research Co.