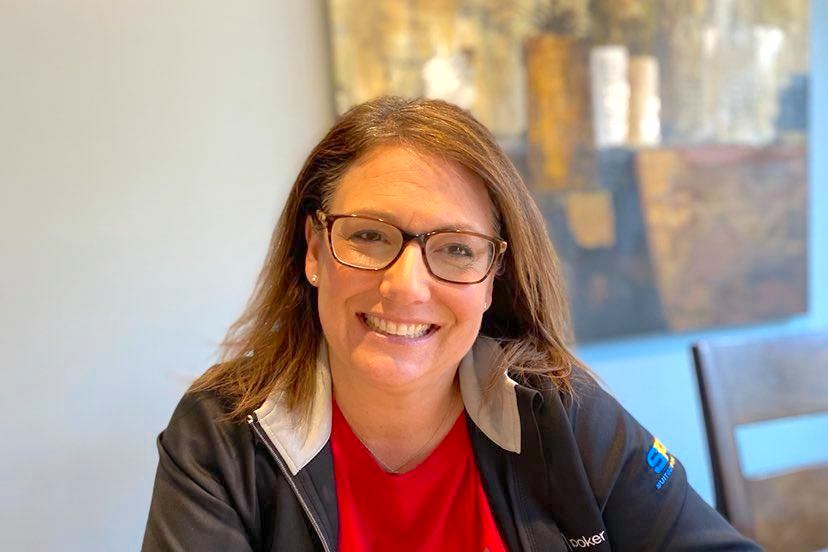 Please welcome our new blogger, PLON Ambassador Naomi Pazol. A passionate and powerful poker adversary, Naomi has been playing NLHE and other poker games for over 15 years. Her recent achievements include 2019 cashes in the WSOP, Venetian Ladies and Golden Nugget Ladies tournaments, and winning the 2020 Heartland Poker Tour Ladies Event in East Chicago. As Pokercat36, she's a feared and respected regular in several online leagues. Now she's adding blogging to her list of accomplishments and will be posting here monthly.
By Naomi Pazol
During these ongoing pandemic days, I am often confronted with one thing, or should I say place, that I keep living in. This place can have a good connotation (which it does every Saturday night), or a bad connotation (which it seems to have many more days of the week and sometimes multiple times a day). Let's start with the good. Every Saturday night since May, my dear friend Jeffrey who is known in our family as Uncle Jeffrey, drives up from the city of Chicago to spend the evening at our house in suburbia. He is the reason I rarely get to play in the PLON Donors League Horse game that starts at 6 p.m. CST. On Saturdays, life feels as close to normal as it can; we cook together or order in from a local restaurant, play board games, watch tv, and laugh. All of this is done maskless with our closest friend in the whole wide world. He is the only non-family member to come into our home, and we are the only family he sees in person. As we all work remotely, it is as safe as safe can be and we are so very thankful for it. This! This is the good! You may have guessed it by now, this is my bubble! As much as I'd love to go on and on about my love for Uncle Jeffrey and our Saturday night bubble, I imagine it's time to move on to the topic as it relates to you, my poker friends.
I am sure you know where this is going next. And if you've played an online game with me any day in the past week, you were probably witness to it. That's right, the dreaded poker bubble. Yes, this is my other bubble. It's not as good as the one with uncle Jeffrey, but it's the one I spend A LOT of time in. Lately, I've been referring to myself as Bubblicious, The Bubble Girl, or even the Queen of the Bubble. I know some of you may have been in it recently yourselves, but I feel I can claim top honors lately. Moving forward, I think I'll just refer to myself as the Bubble Girl. Why? Because I like it. No other real reason needed. My article, my choice, my fate.
Bubble Girl means I'm making final tables, but….
So, let's break this down. There is a good side to being the bubble. It's small but it's good. In a nutshell, being the Bubble Girl, repeatedly means I go deep. Yep. There must be something I am doing right in my poker game that propels me to go out just before the money. However I am playing, I make it to the final table. Not always of course, and not without a fair bit of luck on occasion. I do take some pride in making it to the final table and battling it out, even to be donned the Bubble Girl when I am eventually knocked out. Let's take last night's PLON Donors game as an example. I lost 75% of my chips in the first 30 minutes of play. Did I give up? No. Was I doomed? Again no. I simply became that much more determined to fight my way back. For quite a while, I was in the top 5 spots in the game until we got to the final table. Sadly for me, the first hand at the final table, I graciously gave about 30% of my chips to fierce Canadian competitor Linda Tremblay, when she flopped two pair in a blind vs blind battle in which my AQ was no match for whatever she had. So, there I sat once again at the back of the back, but at the final table nonetheless, surrounded by some fierce competitors. Ultimately, I was knocked when I jammed my AK and was called by 88. I missed, She had a made hand. That's poker. I could not complain. I was the bubble.
No one wants to be the bubble. We fear the bubble. Some say, it is the worst position to go out in a poker tournament. To play for hours and hours, only to end up winning nothing, not even your buy-in back seems like a rough fate. And depending on the buy-in for a tournament, it could be a loss of a hefty sum. Let's take the WSOP Main Event as an example. I have not yet had the opportunity to play in this, the pinnacle of poker tournaments yet, but like just about everyone else I know, it's on my bucket list and I hope it will happen sooner rather than later. The buy-in is a whopping $10,000 which is a lot of money by most people's standards. Most of my non poker-playing friends, simply cannot fathom the idea of ponying up $10,000 to play a game. But, let's just imagine for a moment that you are willing to risk it one time as part of your life long dream. You play, you hang in there for days on end, and then …. Boom! You are out on the bubble. How does this feel? 10k gone in just one hand. Did you play correctly? Could you have done something differently? Was it worth it? Was this, in fact, the worst place to go out in the tournament? Perhaps it was. Or perhaps it wasn't. Playing poker for 5+ days with some of the best players in the world (and some of the worst) is an experience you will remember for the rest of your life. Was the privilege of playing in this game worth the 10k entry fee? Think about this. Until I have the opportunity to play in it, I can't answer this question other than to say that I imagine going out on the first day would suck even worse. And, I have a vague memory that whoever does go out on the bubble in the WSOP Main Event, is given a free entry into next year's tournament. So, if that's true, to go out one before the bubble may be the worst. But, I digress.
Play to win or recoup my buy-in?
Let's go back to my little problem of being the Bubble Girl in so many home games lately. Let's look at the psyche involved as we get close to the bubble. As much as one of my closest poker friends and mentors is always telling me to play to win and not just to cash, I just can't stop worrying about that darn bubble, MY bubble. The whole bubble just gets all up in my business and I just can't shake it. I sit there and second guess every move as the bubble looms before me. Of course, to make matters worse, in these home games there is often the question of whether or not we should pay the bubble which almost always amounts to the bubble getting their buy-in back. Generally, I am almost always for it, even if I am the big chip leader. First off, I think of it as an insurance policy. We all know that anything can happen in poker. One big double up for the short stack and suddenly she has moved ahead of half the remaining players. And one or two calls from the chip leader who goes on to lose the coin flips, and down to the bottom she goes. So, the bubble pay becomes that insurance policy you need for those days when an unforeseen outcome occurs. The second reason to pay the bubble is because it is a nice thing to do. If someone asks, I always think it is nice to be kind and remember that it could still be you. Or, next time it could be you. For the most part, most of us are just playing in friendly home games anyway. My bigger question is not whether to pay the bubble, but whether and when to ask to pay the bubble. Do you pop the question as soon as you get to the bubble? Do you wait and see if someone else brings it up first and then you can just generously say yes? Or do you wait and hope someone unexpectedly gets knocked out or you double up? It's a tough question. I have not yet come up with the best answer. My last reason to pay the bubble is really just one word: karma! You all know what they say about her… Of course, as in many other aspects of life, there is one other thing to remember. If you ask to pay the bubble and someone says no, no means no. Play on!
This past week I have bubbled in quite a few games in quite a few different leagues. In two of the games, we paid the bubble, I asked in one game and someone else asked in the other. In one game I asked, and one person said the prize pool wasn't that big. In one game, no one asked and afterwards I just kept thinking, "I should have asked to pay the bubble." But, is that true? Am I playing these games just to get my money back to freeroll into the next one? Or am I going about this all wrong? Should I just forget about the bubble? Most bubbles are invisible anyway. Should I just pretend I can't see it and play on? As I said before, my mentor, let's call him my Poker Dad, always tells me to stop playing to cash and start playing to win. Maybe he's onto something. If I could follow his advice (and I have been trying to), I know there are chips to be had on the bubble. If I could play to win, the bubble wouldn't even matter. Let somebody else worry about being the bubble. I should just play my game, exploit their fears, and gobble up those chips. Yeah. That's what I'll do! Watch out, ladies… I'm coming! Bubble Girl? Someone else can have my title.