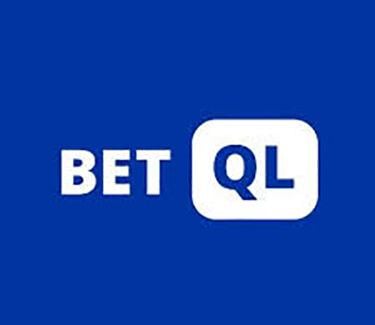 Following Entercom's November acquisition of sports data and iGaming affiliate platform QL Gaming Group, the company has launched "BetQL Audio Network." The new net will serve as the home portal for its sports gambling content, associated with Entercom's sports formatted on-air stations and its Radio.com digital platform.
BetQL will be helmed by two popular daily shows: "You Better You Bet," with Nick Kostos and Ken Barkley, which has averaged 670,000 monthly podcast downloads since the beginning of the 2020 NFL season; and second podcast "BetQL Daily," with Joe Ostrowski and Ross Tucker, which debuted in September 2020 (formerly known as "BetSweats.")
Network programming will also include "BetQL Countdown to Kickoff," which has run throughout the NFL playoffs, with future programming expansion to come. Aside from on-air, "BetQL Audio Network" will be accessible via the BetQL mobile app and desktop platform, as well as on-demand via podcasting.
Investors gave the move a thumbs-up, sending shares of "ETM" up 4% in Monday trading in New York to close at $4.24.
"With our acquisition of QL Gaming Group in November, we committed to leveraging our national scale to amplify the rapidly growing sports gambling landscape and deliver smart, data-supported sports-betting content to our listeners," said Mike Dee, President of Sports, Entercom. "By combining the BetQL brand and our collection of talent, this new network complements our local sports broadcast portfolio and will further enhance our position as a leader for sports betting programming."
As part of the network launch, Entercom announced the launch of two outlets that will carry its BetQL. First, KEZW Denver (1430) will relaunch 24/7 as "The Bet 1430AM," airing "BetQL Audio Network" content and serving as a new CBS Sports Radio affiliate. It previously aired soft oldies and adult standards as "EZ 1430, Timeless Music."
"With Colorado a legal sports betting state, we have a unique opportunity to play a role in this rapidly growing arena with the launch of The Bet 1430AM," said Chuck Sullivan, Senior VP and Market Manager, Entercom Denver. "Sports favorites like 'BetQL Daily' and 'You Better You Bet' are extremely successful podcasts and now is the time to bring those brands to life, along with the strength of our established CBS Sports Radio Network and talent to our broadcast audience in Denver."
Second, BetQL will launch on the HD3 channel of adult hits KCBS-FM (93.1) Los Angeles. Previously branded as "Jack-HD3," the new outlet—like the Denver station—will air BetQL content and act as a CBS Sports Radio affiliate.
"As we hopefully inch closer to the legalization of sports gambling in the state of California, we're excited to start teeing up our programming on the phenomenon by bringing informative and entertaining content to our Los Angeles audience," noted Jeff Federman, Regional President, Entercom. "(Our) slate of weekday shows will provide our listeners with a wide range of perspectives to help make bettors better."
The lineup for both stations:
3-7am: "The DA Show" with Damon Amendolara
7-10am: "BetQL Daily" with Joe Ostrowski and Ross Tucker
1am-noon: "The Jim Rome Show"
Noon-1pm: "Tiki and Tierney"
1-5pm: "You Better You Bet" Nick Kostos and Ken Barkley
5-7pm: "The Zach Gelb Show"
7-11pm: "JRSportBrief"
11pm-3am: "After Hours with Amy Lawrence"
"BetQL Audio Network" will be cross-promoted across Entercom's 39 all-sports stations, including the likes of "The Fan" WFAN (101.9, 660) New York, "SportsRadio" WIP (94.1) Philadelphia and "670 The Score" WSCR Chicago.
Entercom also serves as the flagship of 41 pro teams and 50 Division 1 collegiate programs, including the New York Yankees and Boston Red Sox, Dallas Cowboys and Kansas City Chiefs, Golden State Warriors and Chicago Bulls, and University of Michigan and University of Oregon. CBS Sports Radio delivers national sports coverage to more than 300 stations across the country.