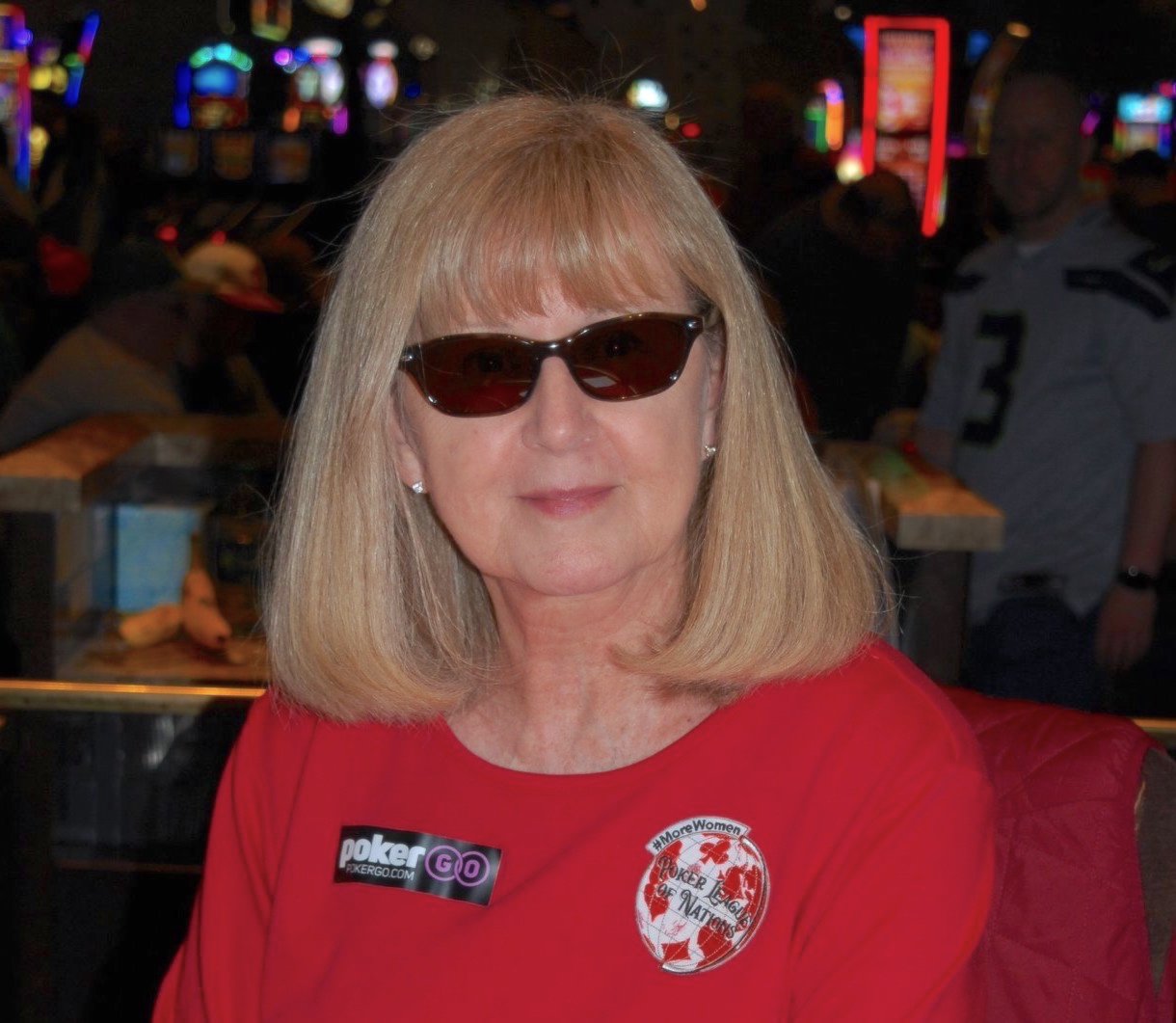 By JoLene Krawczak
It was such a thrill to win the opening event of the Irv Feldman Winter Warm-up Virtual Poker Series on Thursday.
The five-event series is presented by the CHEST Foundation and The Feldman Family Foundation and is powered by Poker League of Nations' PLONcares to raise funds for CHEST Foundation's work and to honor avid poker player Irv Feldman, who died from pulmonary fibrosis. CHEST Foundation is the patient-focused philanthropic arm for the American College of Chest Physicians, whose mission is to champion lung health.
Like many of you, I've spent a good chunk of my COVID-19 lockdown time trying to improve my poker skills by reading, taking lessons on LearnWPT and participating in PLON's education opportunities like Facebook Live with poker experts and the PLON Poker Discussion Group. I also get great short lessons from our partners LearnWPT GTO Trainer posted every week on PLON's Facebook pages.
My lockdown has been rigid because I had an emergency splenectomy in 2019, which left me with a compromised immune system. I also have mild chronic obstructive pulmonary disease, and we know that COPD, pulmonary fibrosis, and other lung diseases increase the risk of severe illness from COVID-19.
Women are especially vulnerable to lung cancer
Lena Evans, the Founder of PLON and its charitable arm PLONcares says, "Most people will be surprised to know that lung cancer kills more women than the top three female cancers combined. The mission of the CHEST Foundation and the Feldman Family Foundation are dear to my heart, as I previously suffered from pulmonary tuberculosis, which taught me about lung conditions. What is tremendous is that .95 of every $1 donated to the CHEST Foundation goes to programs and services, so our efforts are contributing in a very meaningful way."
Thursday's win showed me that time spent on my poker studies has a positive impact, though I certainly have a lot more to do. Before the win, though, I was happy to support lung disease charities by playing poker – a win–win in itself!
It was great fun to have five strong women at the final table of nine. The heads-up battle was between two women, me and Jennifer Russo-Donovan, who was tough and had me on the ropes several times.
"Female empowerment through mind sports is the focus of PLON," Lena said. "We feel incredibly proud of our focus to bring more women into poker than any other organization—and we not only bring women in to play, but we support them with the educational tools to succeed and WIN."
The next event is on November 19
The top 10 finishers from Thursday's tournament gain automatic entry into the series championship event on February 18, 2021. There are three more qualifying events leading to that championship in November, December and January. Qualifying events have a $100 entry fee and generous prize pools of $7,500, plus a Last Woman Standing prize of $500. Every qualifier you play will earn points toward the championship and additional cash bonuses. The championship has a prize pool of $12,000.
Please join us — women and men — in the next tournament November 19 to show off your new skills for a great cause!
Find information about the tournament series: https://www.flipcause.com/secure/cause_pdetails/OTkwMTg=
Learn about CHEST Foundation: https://foundation.chestnet.org/